The e-commerce department provides multichannel selling services to its parent company Enchante Accessories. They work with a ray of categories that include kitchen, beauty, bath, and toy brands.
Cook with Color (CWC) is a kitchen bran

d under Enchate Accessories, they sell colorful kitchen utensils at an affordable price. The

brand is popular in stores like TJ Maxx and Homegoods.
I was asked to re-imagine the online presence of this brand. I began by creating a styleguide to help give a consistent visual voice to Cook with Color and its products. And then later applying this look to different online platforms.
This new direction brings to life the most important element of the brand which is color. With a retro look and a newly fresh personality, Cook with Color not only stands out but it also differentiates itself from its competitors. 
My role:

 Lead De

signer and Art Director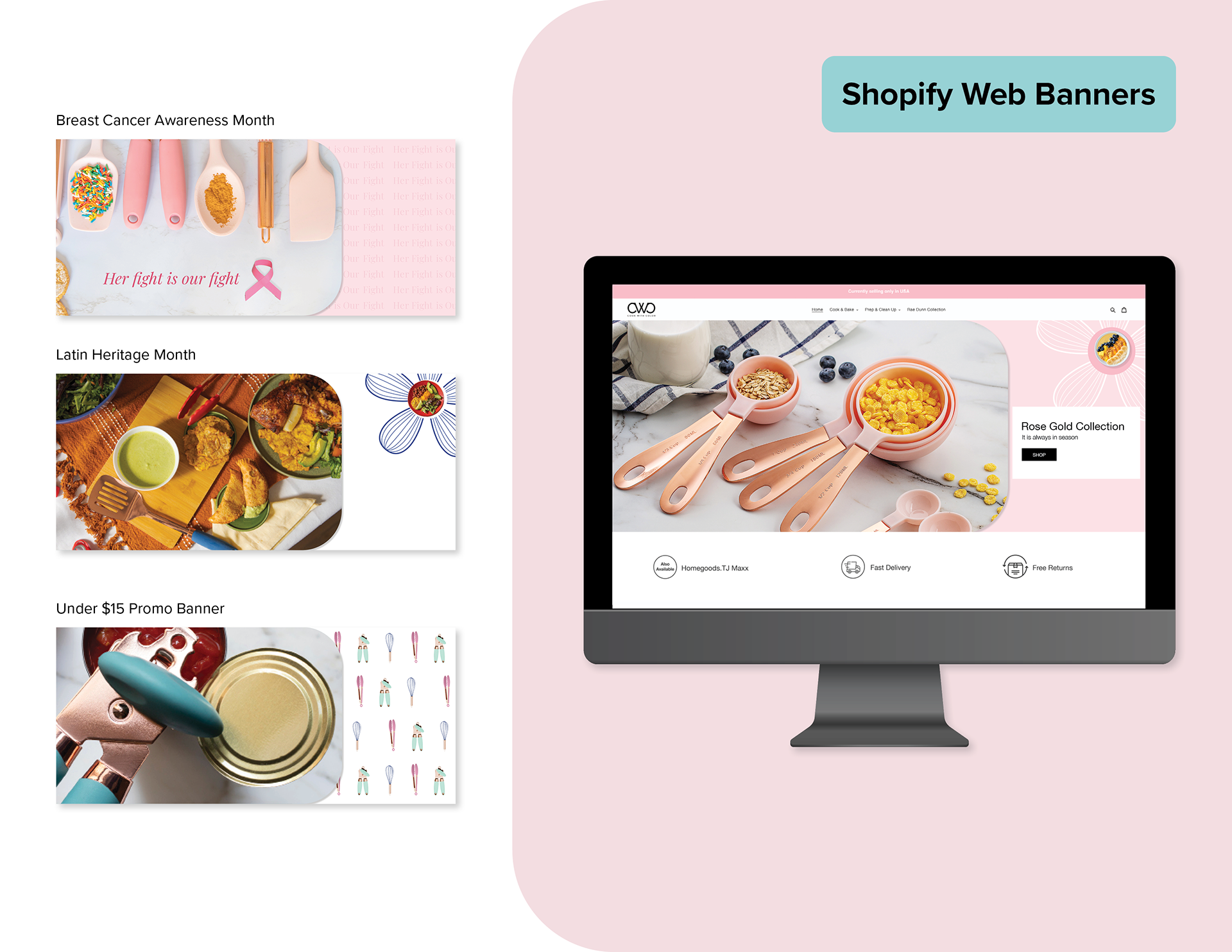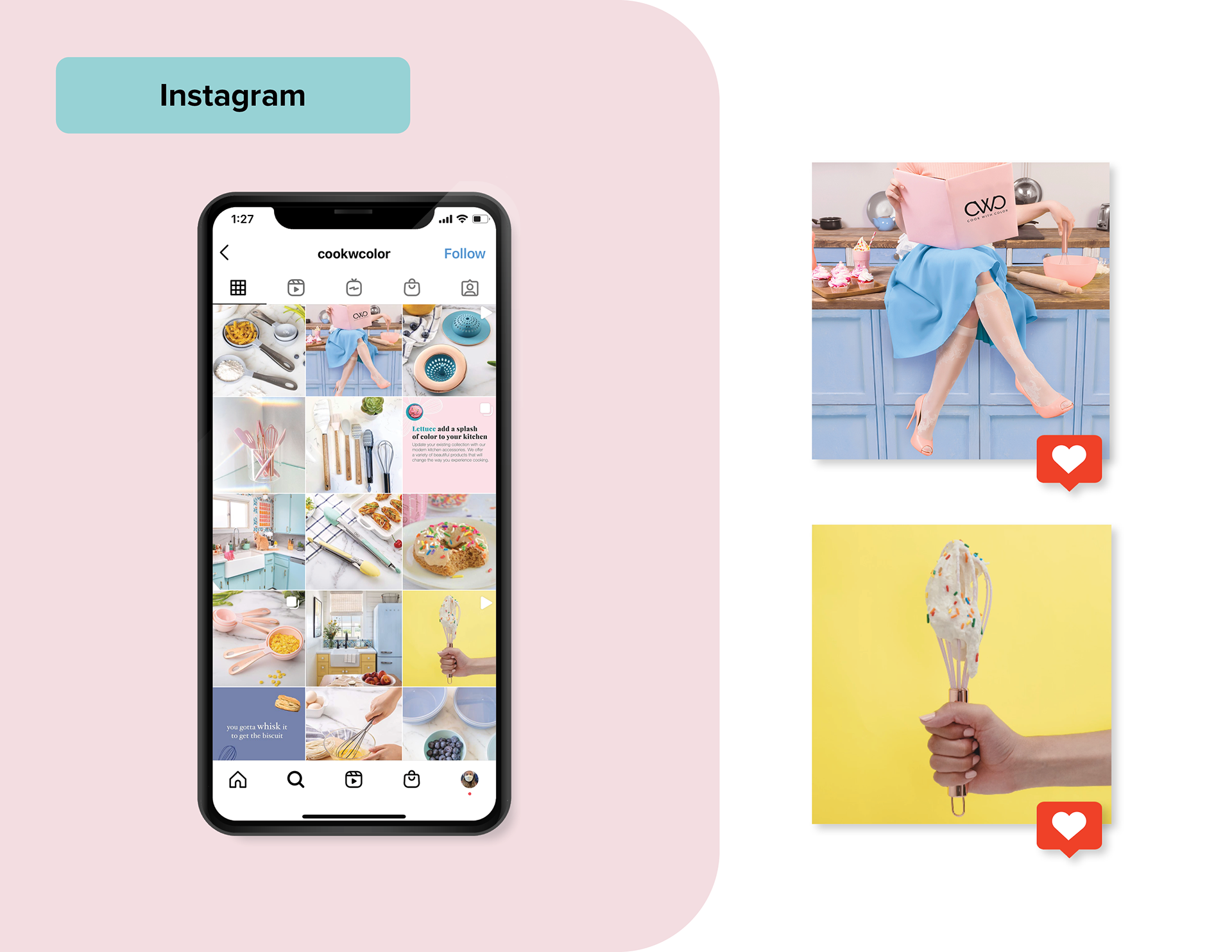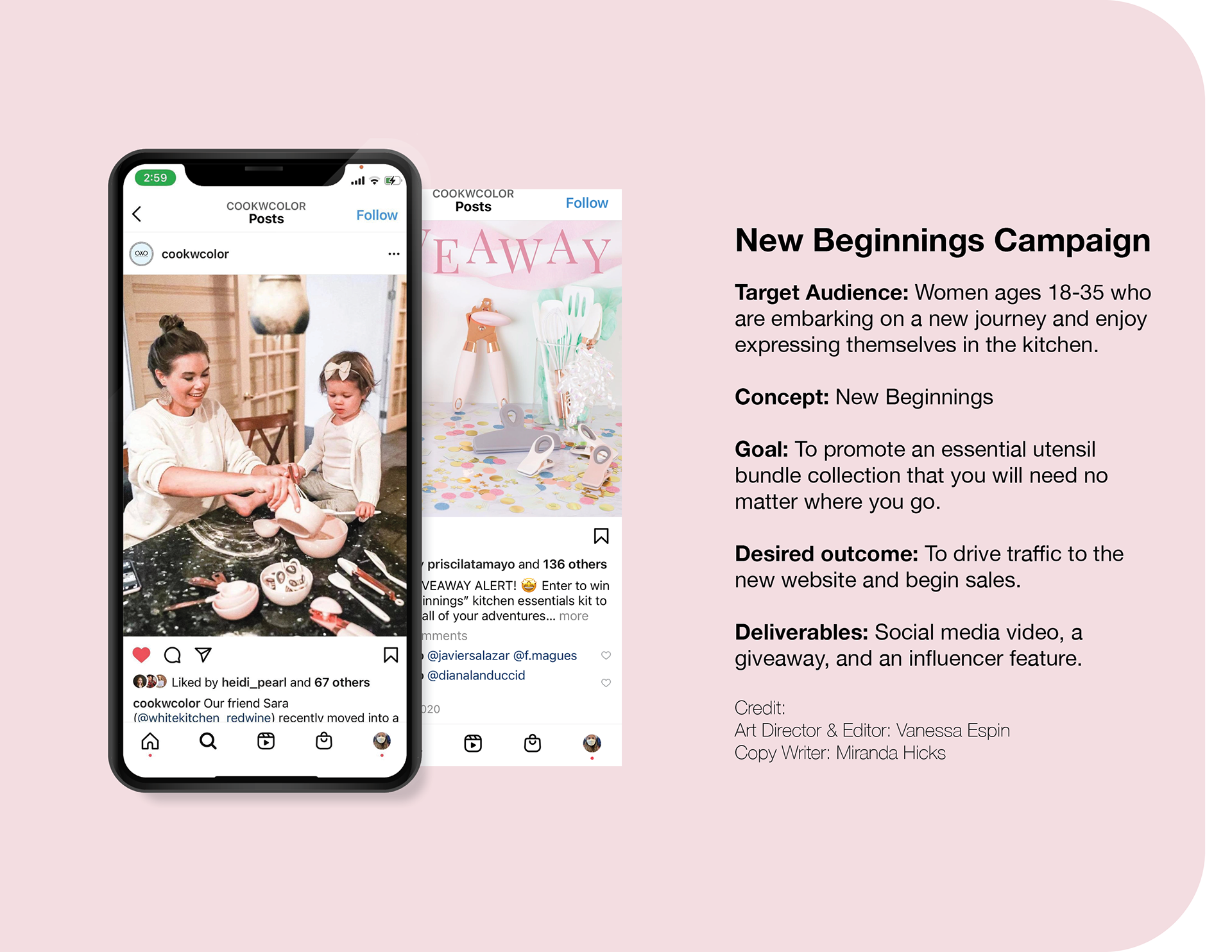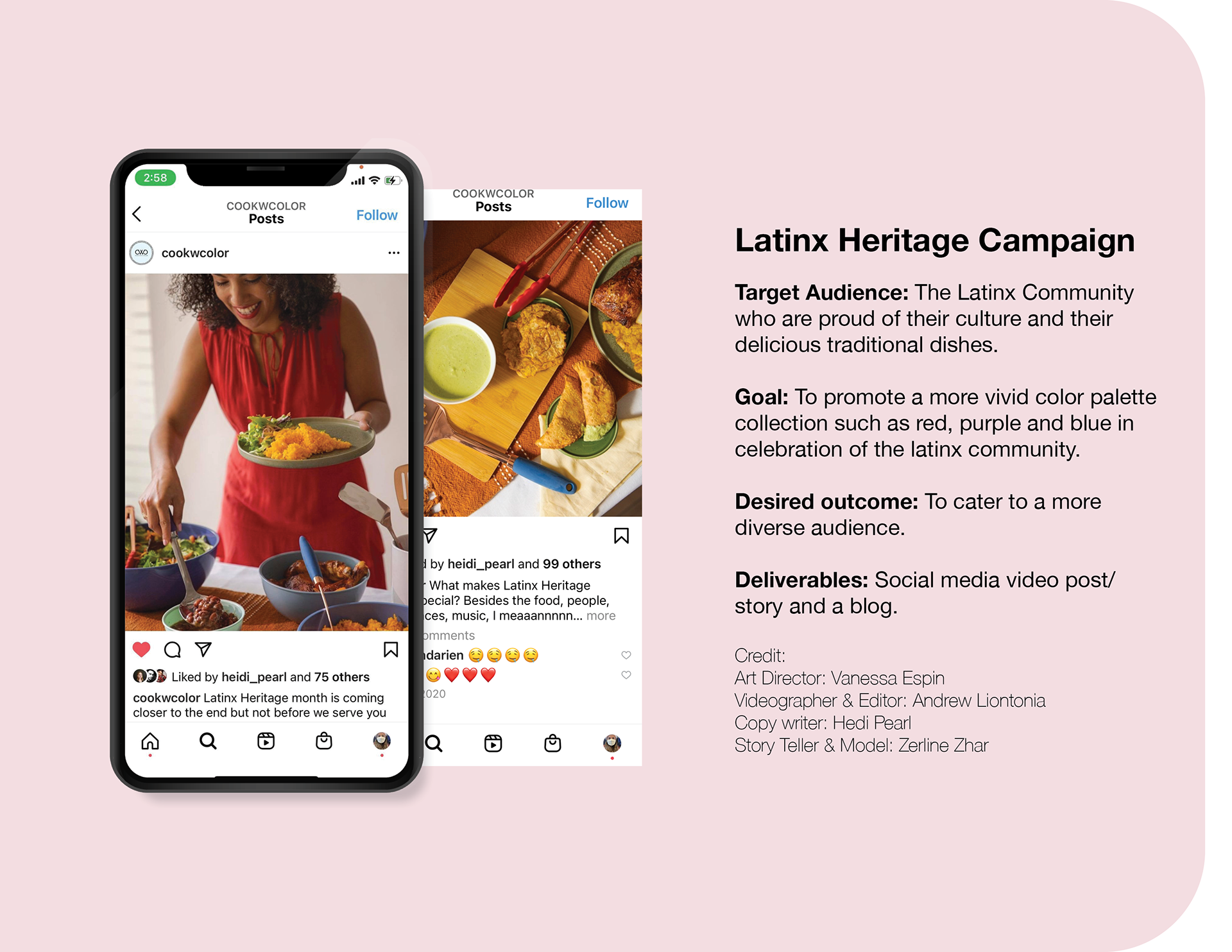 Photo Direction


For over 15 beauty and bath brands
Prior to establishing a direction for the beauty and bath products, our small team was creating very ambitious looks for each and every one of the products, making it very hard to meet tight deadlines.
My solution was to incorporate a more commercial direction, practical enough to increase production while also maintaining quality and space for creativity.  
Credit:

  

Art Director:

Vanessa Espin. 

Photographer:

Juan Pablo